Company Mission
Cowpower Generators Ltd have diesel generators, single phase generators
& 3 phase generators, generators of all sizes that will provide reliable
immediate power generation to electricity dependant businesses by
providing quality generators from experienced manufactures at the BEST
PRICE while offering the BEST SERVICE consistently by a dedicated team.
Cowpower Generators Ltd endeavours to be the number one leading
Power Generation supply companies in New Zealand.

Best price-Best Service-
Try Us First
Cowpower Generators Ltd has become
one of NewZealand's leading generator
suppliers to a wide range of clients
spanning the agricultural industry,
industrial, horticultural,domestic and
public service providers.
since 2007 cowpower Generators Ltd
have been driven to offer our clients a
cost efficient power generation with
second to none after sales parts and
service operation.
Situated in Makarewa 10km north of
Invercargill Cowpower Generators Ltd base
contains Stock, Parts and Service department.
The Makarewa site staffed by a dedicated team to ensure the upmost service possible
to our clients.
Cowpower Generators Ltd was formed, owned and operated by two New Zealanders
who needed to ensure there business maintained power in times of uncertain power
supply by their providers.
Cowpower Generators Ltd supplies a range of generators span from 6kw residential
model to 800kw heavy industrial model with every size in between.
Providing generators powered by Ricardo (UK), Cummins (US), and Kubota (JAP)
diesel engines.Available as manual and auto start-stop Generators.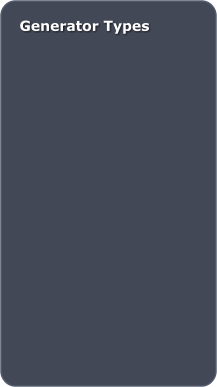 Generator sets produce either
single or three phase power.
Choose a single phase set if
you do not have any motors
above five horsepower. Three-
phase power is better for
motor starting and running.
Most homeowners will require
single phase whereas
industrial or commercial
applications usually require
three phase power. Three
phase generators are set up to
produce 400/420 volts. Single-
phase sets are 230/240. Use
the low voltage to run
domestic appliances and the
high voltage for your motors,
heaters, stoves and dryers.
This Website is copyright and all rights reserved by Cowpower


Sizing a Generator
Getting a generator that can handle all
your power generation needs is one of the
most critical aspects of the purchasing
decision. Whether you are interested in
prime or standby power, if your new
generator can't meet your specific
requirements then it simply won't be doing
anyone any good because it can put
undue stress on the unit and even
damage some of the devices connected to
it. Unfortunately.......

Why to Choose diesel Generator
In today's world, where fuel prices are
increasing as a consequence of spiraling
demand and diminishing supply, you need
to choose a cost effective fuel to meet
your needs. Thanks to the invention of
Rudolph Diesel, the diesel engine has
proved to be extremely efficient and cost
effective. Diesel fuel is priced moderately,
i.e. more energy can be extracted from
diesel as compared with the same volume
of Petrol. Therefore, diesel engines in
automobiles provide higher kms, making it
an obvious choice for heavy-duty
transportation and equipment. Diesel is
heavier and oilier compared with Petrol,
and has a boiling point higher than that of
water. And diesel engines are attracting
greater attention due to higher efficiency
and cost effectiveness. .......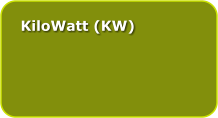 Kilowatt is power needed to
do work at the rate of 1000
joules per second.